Tactical Defence Krav Maga
Founded in 2016 with a vision to provide the highest quality of Krav Maga training available in Scotland, Tactical Defence is a community of like minded individuals led by a team of highly skilled Krav Maga instructors. Our mission is to provide world class Krav Maga training in a friendly, welcoming and engaging environment.
While Krav Maga is widely regarded as the worlds best self defence and fitness system, we also believe it's an important life skill which everyone can benefit from. Using Krav Maga, we aim to give people the knowledge and tools to defend themselves and to empower and change their lives by inspiring an active, healthy and fun lifestyle.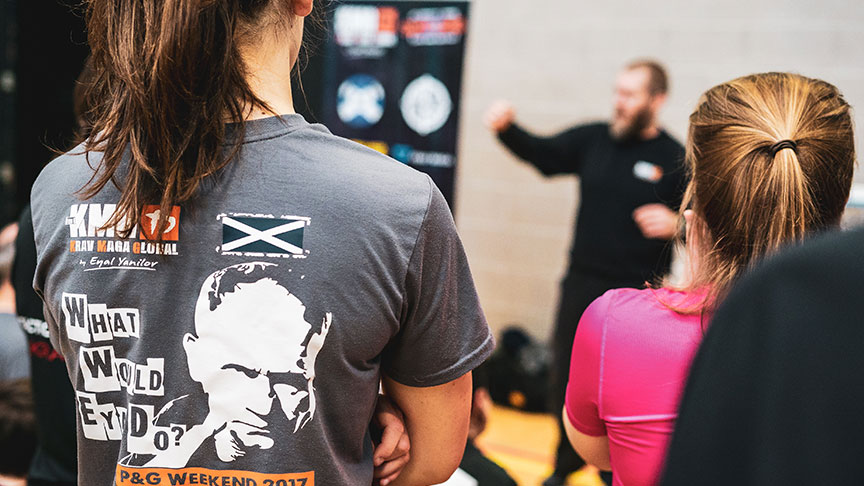 Krav Maga Global KMG
Tactical Defence Krav Maga is a Krav Maga Global (KMG) affiliated school. KMG are the leading providers of Krav Maga training throughout the world with direct lineage to the founder of Krav Maga Imi Lichtenfeld.
KMG is headed by chief instructor Eyal Yanilov and his Global Instructor Team (GIT). The Tactical Defence team regularly receive update training from Eyal and the GIT in order to ensure we provide the highest quality, most up to date Krav Maga training available.
FREE TRIAL CLASS
Get fit fast, meet new people and gain confidence all while learning practical self defence skills.
FACEBOOK
Visit our Facebook page and follow us to stay up to date with news about our club.
YOUTUBE
We also have a Youtube cahnnel where you can see how train, a videos from our events etc.